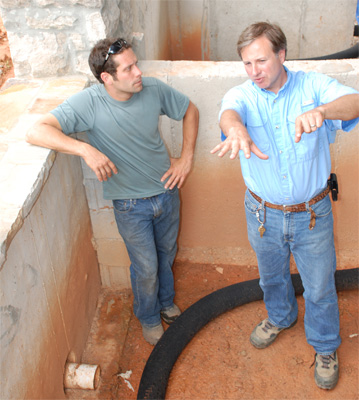 COMMUNICATION, QUALITY, EXPERIENCE
For​ ​over​ ​two​ ​decades,​ I ​have ​worked​ ​as​ ​a​ ​building​ ​expert​ ​and​ ​licensed​ ​contractor​ ​remodeling homes​ ​and​ ​building​ ​new​ ​homes​ ​for​ ​families​ ​in​ ​and​ ​around​ ​Atlanta.
Working​ ​closely​ ​together​ ​with​ ​my​ ​customers​ ​taught​ ​me​ ​to​ ​create​ ​spaces​ ​that​ ​were​ ​more live-able.​ ​I​ ​have​ ​learned​ ​a​ ​lot​ ​about​ ​how​ ​people​ ​live​ ​in​ ​their​ ​homes​ ​and​ ​what​ ​they​ ​want.​ ​I became​ ​passionate​ ​about​ ​creating​ ​higher​ ​quality​ ​homes.
- Richard Feis, Owner